Medium
Murder Mystery Puzzles for intermediate players, in which one or two suspects can be easily found at the beginning. The grid size is usually 9×9.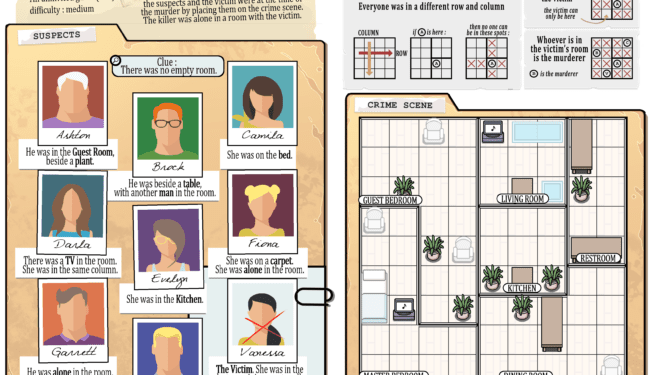 A 9×9 puzzle featuring a single bed. Duration : 10-15 minutes, Difficulty : Medium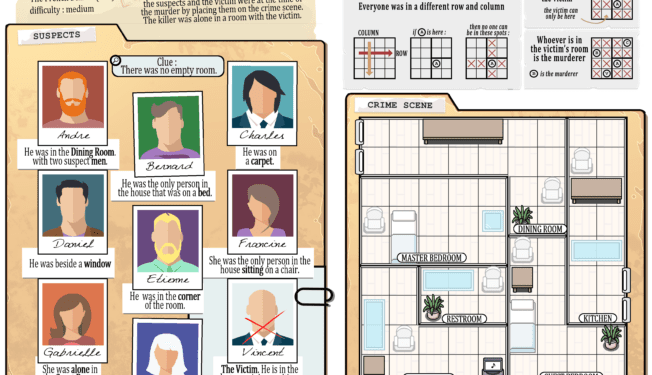 A longer puzzle featuring French guests. Difficulty : Medium. Duration : 15-20 minutes.