I'm happy to announce that the first Premium puzzle pack is now available!
Enter a world of cowboys, outlaws, sheriffs and cows! These five puzzles introduce a new twist : outlaws. Every grid has outlaws hidden amongst the suspects, you will need to identify them all in order to find out which one is the murderer.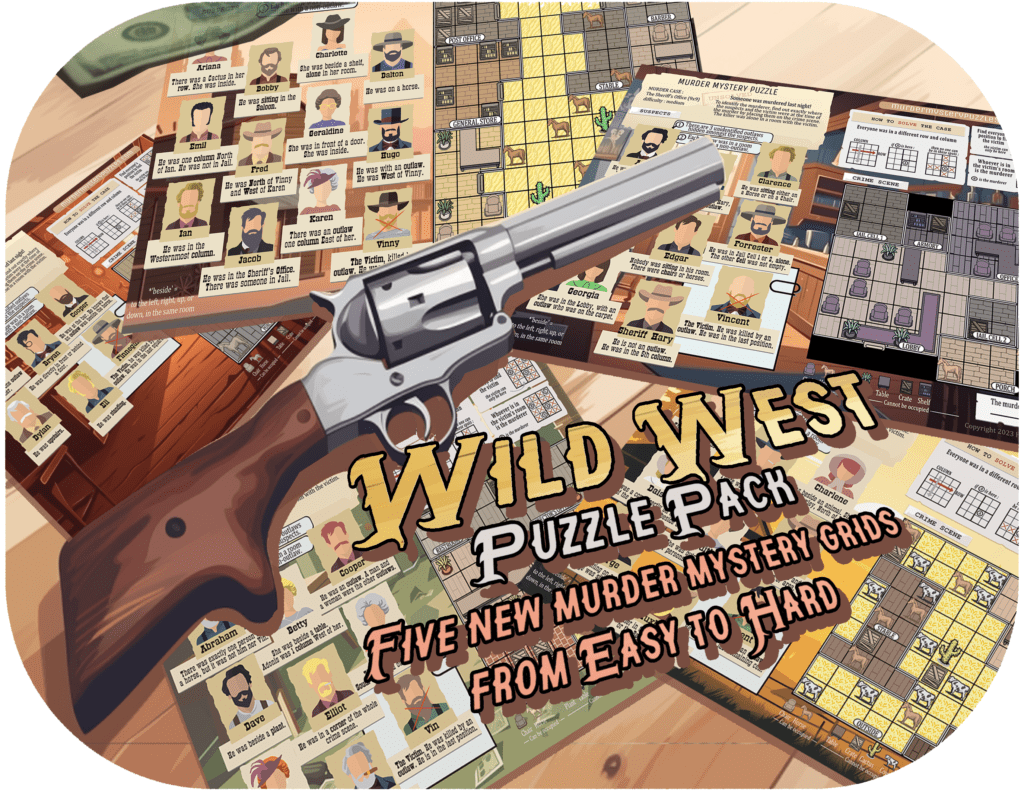 As a thank you for your support, this pack is available for free for all e-mail subscribers.
If you haven't already, subscribe here to receive your free puzzle pack!
(If you are an e-mail subscriber but you have not received the download link, please leave a comment here or send me an e-mail.)