Every puzzle grid features between 5 and 8 suspects, and one victim.
To solve each case, you will need to find every person's
exact location on the crime scene at the time of the murder.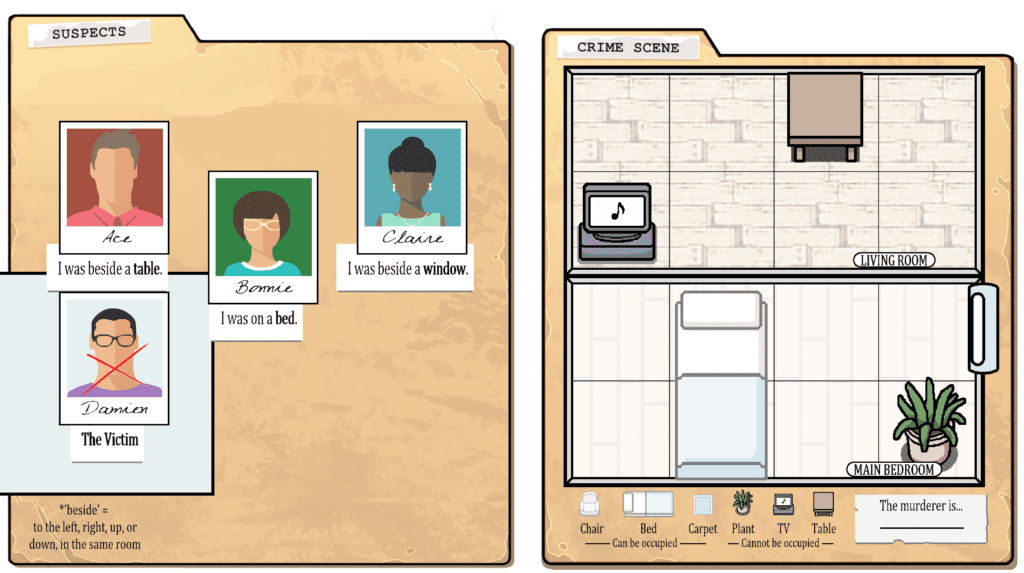 STEP 1. LOCATE THE SUSPECTS
To identify the murderer among those suspects, you will first need to find their locations first.
IMPORTANT :
Every person was in a different row, and in a different column.
(This includes the victim.)

A. Read every suspect's testimony to deduct where they can be.
(Note : in this game, "beside" always means directly to the left, right,
up of down of something, and in the same room)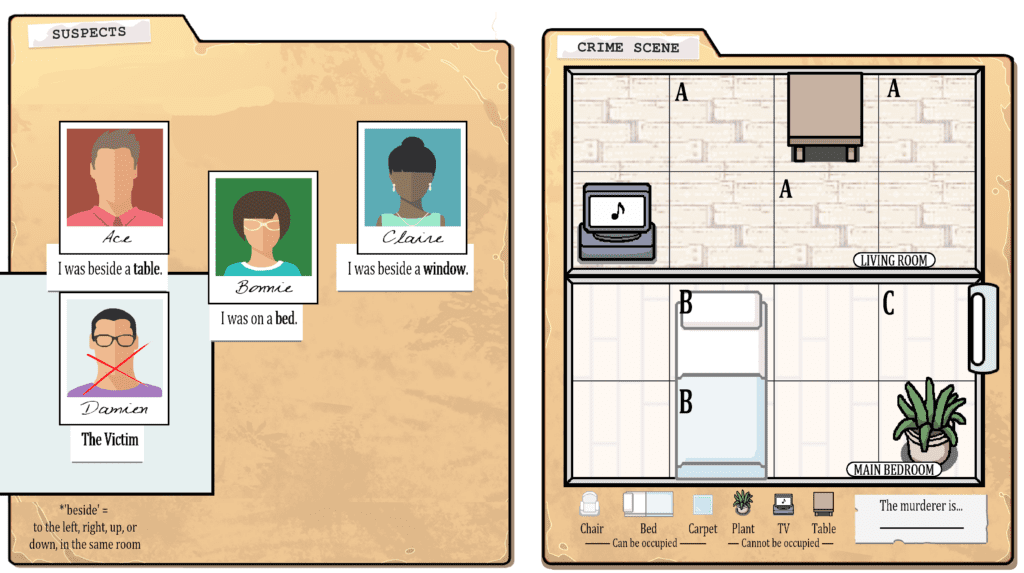 B. After you've found someone, block every cell in the same row
and column, as they can never be occupied by someone else.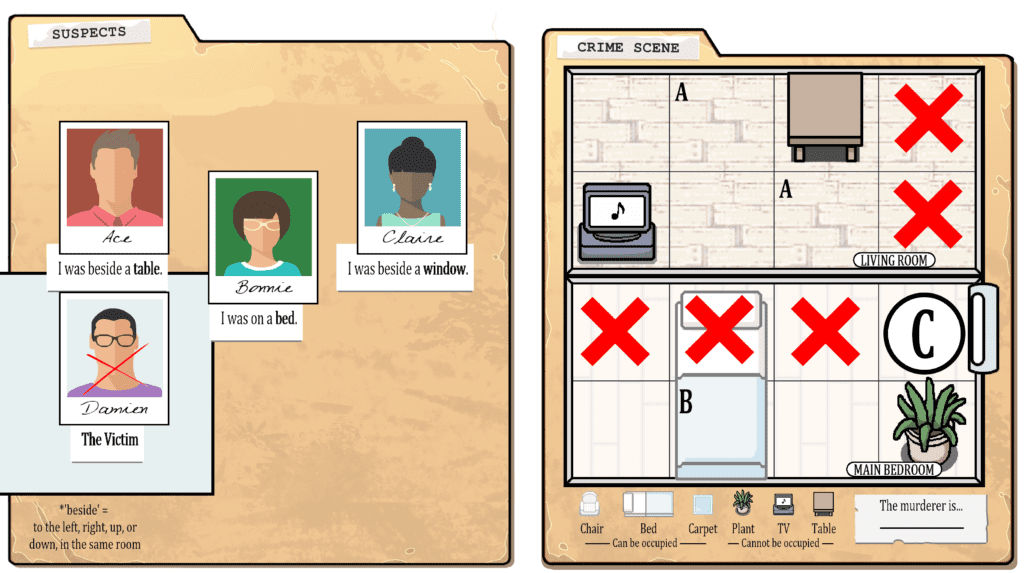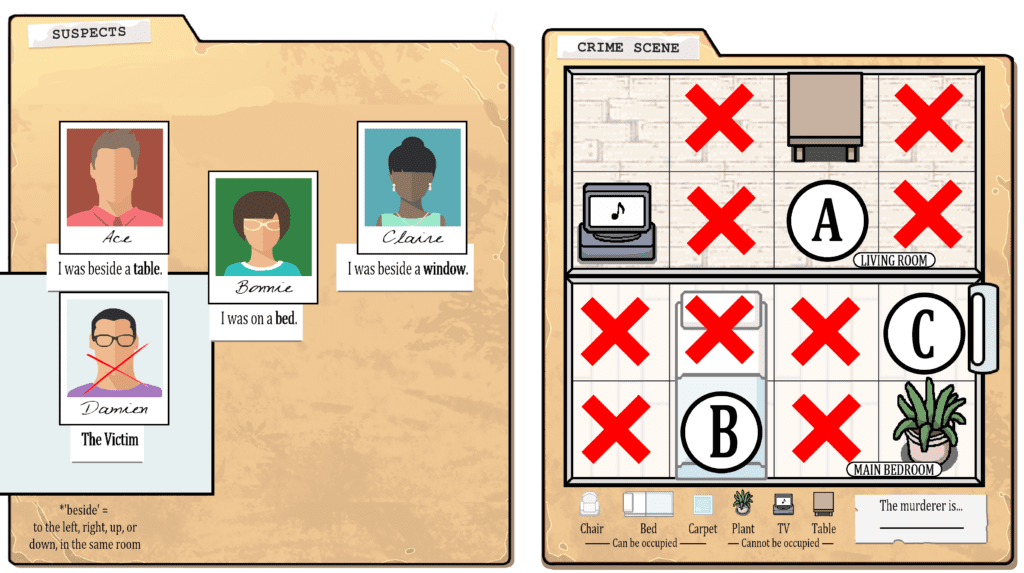 STEP 2. LOCATE THE VICTIM
After you've placed every suspect on the crime scene, find exactly where the victim was.
The victim is always in the last remaining position.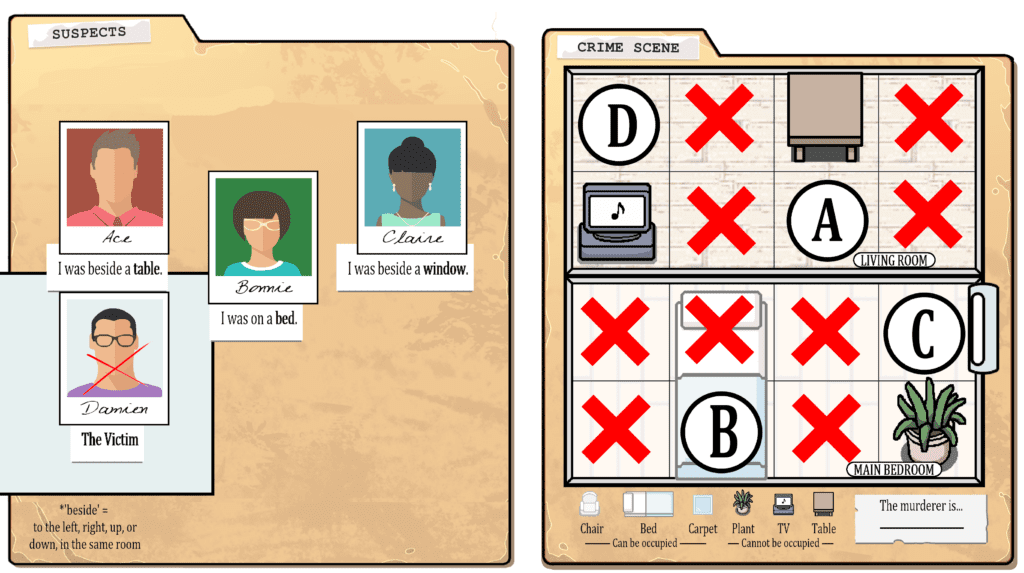 STEP 3. IDENTIFY THE MURDERER
We know that the murderer was alone in a room with the victim.
Whoever was in the same room must necessarily be the murderer.