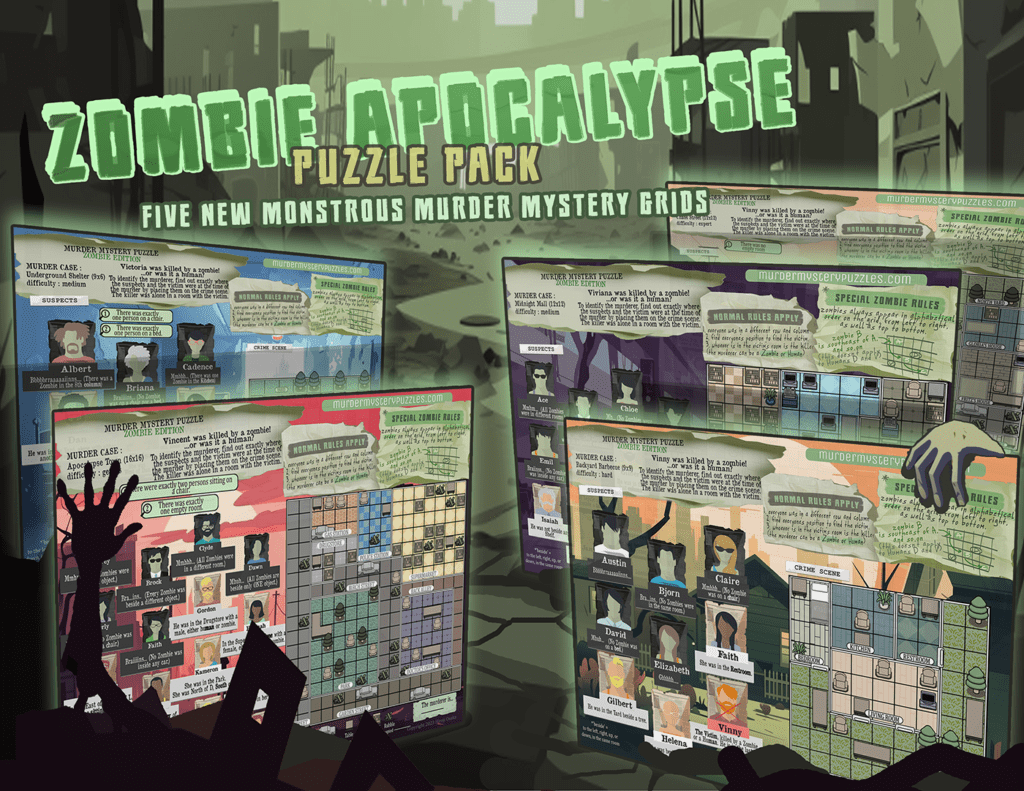 I am delighted to announce the newest premium puzzle pack just in time for Halloween – Zombie Apocalypse!

The outbreak has turned some of the suspects into zombies, but these monsters don't provide clues about themselves… instead, they move as a relentless mob and you must find their location based on this unique behavior. This new twist provides fresh ways to solve each scenario through logic. Can you unravel the mystery and determine if the murderer is a human or one of the undead?

This pack features one 6×9 grid, one 9×9 grid, two 12×12 grids, and one 16×16 super grid. These puzzles range in difficulty from easy to genius, making them perfect for all skill levels.
By purchasing this pack, you not only gain access to five amazing new grids but also support the continued growth of Murder Mystery Puzzles. This helps me cover the costs of maintaining this site and allows me to create even more exciting puzzles in the future. I'm profoundly grateful for your ongoing support, and I can't wait to keep delivering intriguing challenges for you. Thank you!
-Hiroji
Special thanks to Kas for helping test these puzzles!